FOUNDER

Frances Williams-Yearwood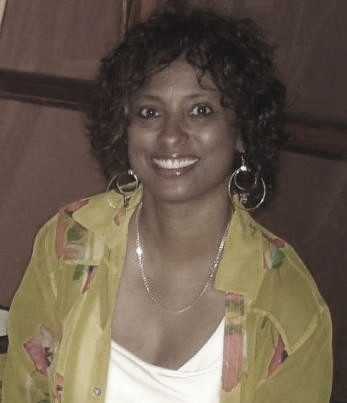 Genesis of the Cemetery Movement
The cemeteries in the former Canal Zone territories where Panamanians of West Indian descent are buried have been woefully neglected for years. These are the final resting places for the workers and builders of the canal and their families. What should be a place where families come to pay tribute has turned into a deplorable domicile unbefitting of the legacy these workers deserve.
During a trip to Panama in March 2016, CGM founder Frances Williams-Yearwood discovered the deplorable conditions while paying respect to her family members. The general maintenance of the cemetery was so shocking that she was inspired to bring attention to it in her article "Echoes from a Panamanian/West Indian on Corozal Cemetery Republic of Panama." Little did she know that her description of the appalling conditions would ignite a community wide inspired response to take action to address and achieve the dignity and respect deserving of our ancestors in their final resting places. She did not set out to be a "leader" however, her sincere personal commitment to improving the care and maintenance of these cemeteries has evoked a response throughout the Panamanian diaspora worldwide.
She has now focused her efforts to ensure that those who sacrificed life and limb for the successful completion of the canal enterprise get the final resting places they deserve by inspiring people to join this worthy cause.
Frances has successfully attracted volunteers in Panama, the United States and Europe who are working together as the now named Corozal-Gatun-Mt. Hope Preservation Foundation. The foundation is organized by committees:
Advisory, Strategic and Regional.
ADVISORY COMMITTEE
The Advisory Committee identifies individuals with legal, business, corporate or other related skills and experience who can help to further the goals of the foundation.
MEMBERS
Dr. Ricardo Millett, Bishop/Dr. Stanley Webb, Prof. Judith Stewart-Parrish, Dr. Gregorio Mayers
STRATEGIC COMMITTEE
The Strategic Committee is comprised of representatives of each of the regional committees to ensure that the foundation's efforts are in concert with insights, experiences and knowledge from members who reside in the regions we serve.
MEMBERS
Ing. Enrique Sanchez, Sr. Antonio Reina W., Ing. Rolando Bowen, Bernadette French, Terrence Layne, Frances Williams-Yearwood, Richard Williams
REGIONAL COMMITTEES
The Regional Committees encompass members who represent our presence in Panama/Colon and the Eastern, Central, and Western regions of the United States.
MEMBERS
TEAM PANAMA
Sr. Antonio Reina W., Bernadette French, Carmela Gobern, Ing. Enrique Sanchez, Ing. Eddie Clark, Padre Nelson Edwards, Patricia Sobers, Roberto Murdock, Ing. Rolando Bowen
TEAM USA (EAST)
Carmen Eccles, Raymond Grant, Dr. Gregorio Mayers, Maritza Brown-Igwe, Bishop/Dr. Stanley Webb, Debora Woodall, Celina Parris-Robertson, Sonia Cox-Small
TEAM USA (CENTRAL)
Dr. Ricardo Millett, Richard Williams, Carmen Bailey, Amelia Thom, Marva Layne, Terrence Layne, Celia Smith, Julia Smith
TEAM USA (WEST)
Javier Nicholas, Mario Da Costa, Mercedes Simmons, Frances Williams-Yearwood
We are still in the formative stages of our organizational evolution and are desperately in need of your support to move forward. We urge you to join Frances and all of us inspired by her leadership. We need your help in developing an organization that enables us to partner with the Panamanian and United States governments to provide the final resting places our ancestors deserve.